White-Label Reseller Partners
The BetterVoice Mobile PBX Telephony platform is available to resellers with established messaging and telephony businesses. This page contains a broad overview of the platform's features and capabilities. The platform is powered by SIP and is easily whitelabeled to suit your business' brand.
Telco 2.0 is here and BetterVoice's extensive feature set brings your business into the new era of the Mobile PBX.
Introduction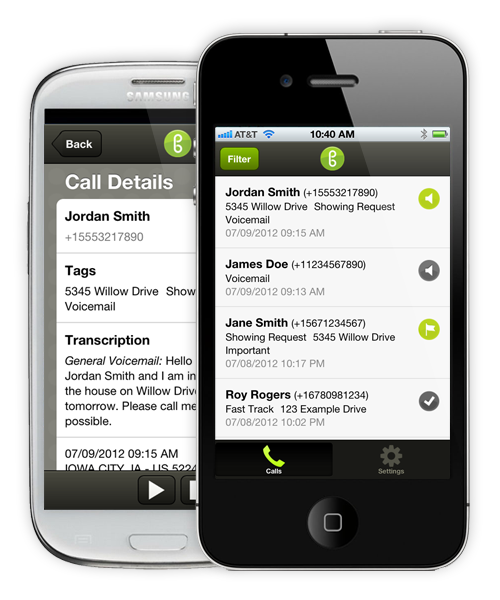 BetterVoice turns any phone number into a completely customizable mobile PBX or voicemail system. Using our simple, drag-and-drop interface, ANY user can create powerful voice menus and routing systems.
As more businesses rely on mobile phones, offering enterprise class PBX services that work with mobile devices is critical to success.
Built in features like voicemail speech-to-text (transcriptions), automatic call tagging, and CRM integrations save time and make employees more productive.
With BetterVoice, running a business no longer requires a complicated office PBX system. Use your iPad, tablet, iPhone or Android phone instead!
Our online wizard lets you completely customize what your number does. Play different greetings to first-time callers, send callers automatic text messages with product information, create menus to automatically sort and prioritize missed calls. With the BetterVoice, the possibilities are endless!
Endless Customization Opportunities
The BetterVoice Customization Wizard provides an unparalleled interface that makes call flow and IVR creation easy. It's a self-serve tool that offers endless possibilities.
Just drag the features you want, and drop them into place! Creating an automated menu and routing system couldn't be any easier. Our "Action" building blocks can be combined to create almost any system you can imagine.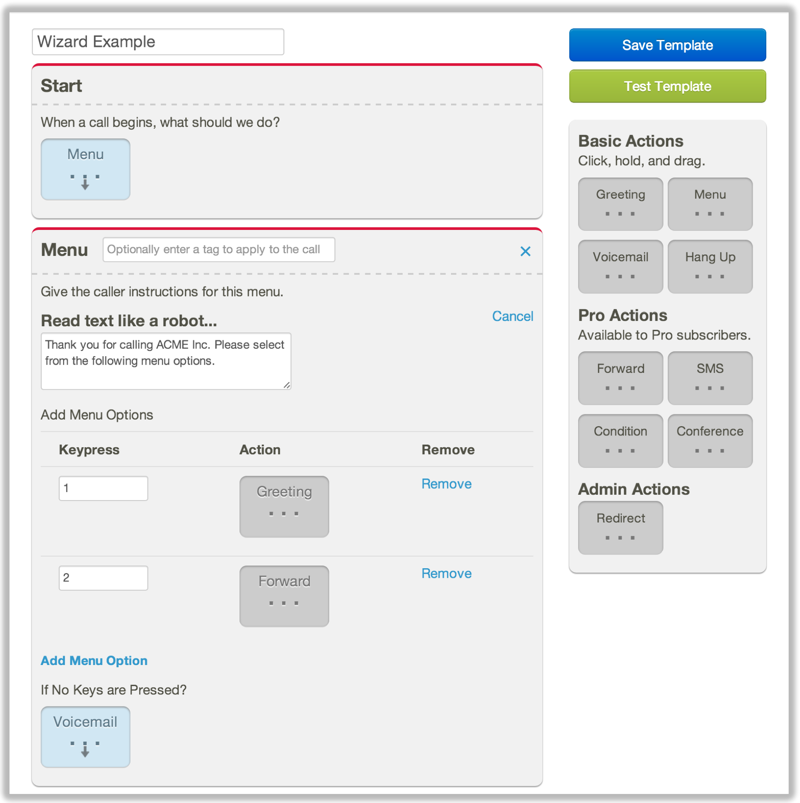 Customer Dashboard
BetterVoice comes with an online dashboard that lets customers make phone calls right from their browser, listen to and read voicemails, see call history, export call history reports, send text messages, and more!
All dashboard functionality is also available in our iOS and Android app that customers can access on the go! You can even forward, hold, transfer, and record live calls from our app!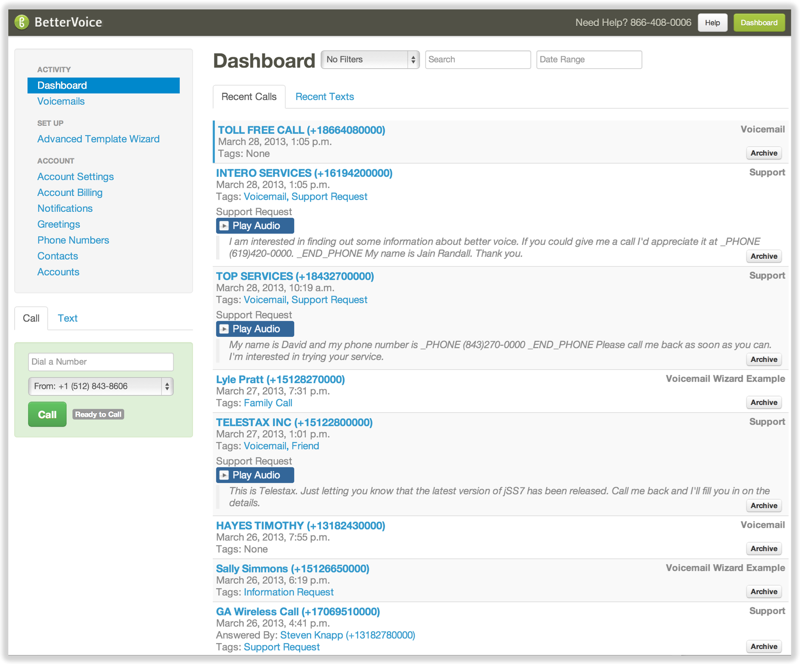 Fully Featured Mobile Experience
Ever wish you could transfer a call from your mobile device. With BetterVoice you can! Our iOS and Android apps bring the power of a fully featured IP phone to your exiting smart phone or tablet. You can even make calls (with all capabilities) from our online dashboard.
Mobile PBX Features:
Record Live Phone Calls
Transfer Callers
Place Callers on Hold (with custom hold music and messaging)
40 person conference rooms!
Transcribed voicemails and call recordings